Price: $255
Slide over rocks and through the mud with out getting stuck, with 1/4 inch thick skid plates extending the H3 Hummer Under Body Protection 4′ x 2′, completely protecting the transmission and transfer case from damage. The skid plates come painted black, and with to brackets for mounting. Huge, flat, and smooth, these skid plates truly shine in the deep mud or snow helping you to easily slide on down the trail, when the 35″ tire just can't quite reach the ground.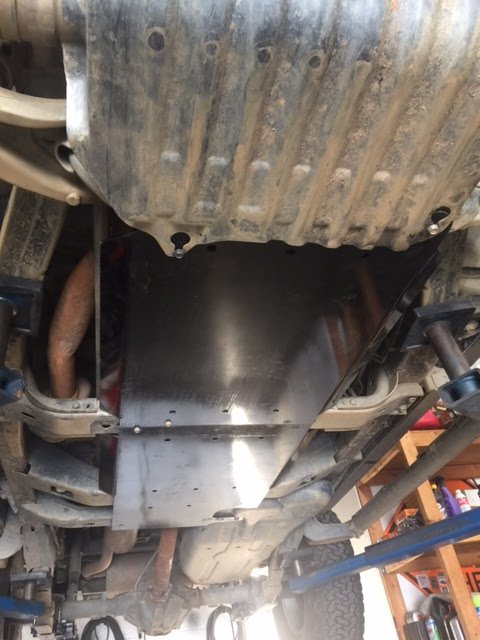 Complete Parts List Includes
Transmission Skid Plate (Quantity 1)
Transfer Case Skid Plate (Quantity 1)
Transmission a& Transfer Case Tie together Bolt Plate (Quantity 1)
Transfer Case Rearward Bolt Plate (Quantity 1)
Grade 8 Hex Flange Bolt 3/8-16 by 1 inch (Quantity 3)
Video
On my "To Do List" is to post up a better photos and video for the Under Body Protection Skid Plates. Bare with me the video is pre production under body protection skid plates.