High Clearance Redesign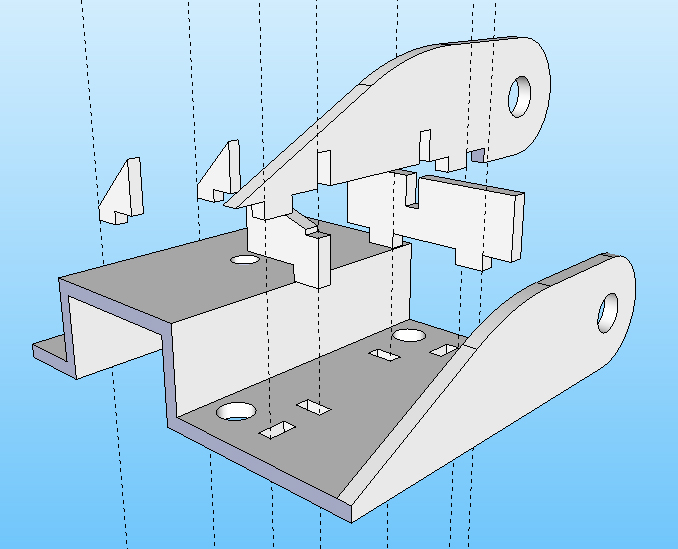 The other day I sold out of my High Clearance Leaf Spring Mounts for the H3 Hummer, which makes me proud to say that I'm actually starting to make a business out of building off-road parts. Since I'm completely out of them at this moment I have decided to redesign them a bit so that they can be assembled with more precision when I welding. The main reason for this is to reduce the amount of time it takes for me to assemble them, but also to have a finished product that is esthetically more pleaseing to the eye. The redesign should also have the add benefit of making the leaf spring mounts even stronger than before. Of course there is no need for them to be any stronger, but why not I figure. Getting a bit off topic, but if you happen to purchase a set of High Clearance Leaf Spring Mounts from me I recommend that you also purchase 2″ Extended Shackles too. The extended shackles bring the shock back to nearly factory specifications, giving the full range of articulation that GM intend for it and reducing the chance of bottoming out the shock which can cause damage.
Enjoy some teaser photos of the new design coming.